The Arena Football League (AFL) and The Jason Foundation (JFI) have been affiliated since 2011.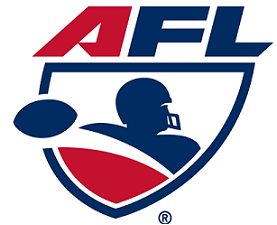 The Arena Football League became aware of JFI and knew immediately that we fit into their community first approach.  It is for this reason that the AFL front-office, and more specifically former Commissioner Kurz, approached JFI at the 2011 AFCA Convention.  They wanted to spread the awareness of the problem of youth suicide and JFI was just the avenue to do so.  The scope of the affiliation has grown each and every year since 2011.
Public Service Announcements are aired on nationally televised games.  Jason's Week is celebrated once per year and each team promotes JFI and our mission.  On-air personalities talk about the importance of our affiliation.  Coaches and staff wear specially made lapel pins.  Game day staff and cheerleaders throw out shirts to the crowd.  The weeklong event reaches thousands of people with our message of awareness and prevention.  JFI even presents the Jason Foundation Community Service Award during the Arena Bowl Awards Ceremony.  The Award is given to a team that has notably given back to the communities that support them.