The Jason Foundation Launches Statewide Suicide Prevention Campaign
The Jason Foundation is working to assemble collaborative partners from Tennessee business, government, non-profits, and the community to lend their talents and passion to an array of Tennessee Won't Be Silent programs and projects throughout the year. The campaign will be focused on building awareness and providing information, tools and resources to better be able to identify and/or assist an individual who may be struggling with suicidal thoughts. The inaugural educational initiative will be focused on supporting and educating first responders, who are more likely to die by suicide than in the line of duty.  For more information, visit www.TNWontBeSilent.com.
COVID-19, Resiliency, and Connectedness
By now, we have all seen the extent in which our lives have been affected by the COVID-19 pandemic.  While physical health is an area of concern for many, we must not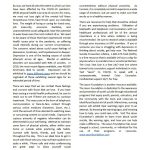 lose sight of the mental toll these tempestuous times have thrust upon our everyday lives.  The weight of losing or caring for loved ones, job insecurity, economic hardship, and unprecedented social safeguards have the potential to wear down even the most resilient of us.  We need to be aware of those that have experienced mental health issues prior to the pandemic, as suffering could intensify during our current circumstances.  The concerns raised above could cause feelings of depression, loneliness, and hopelessness to deepen.  There are ways that we can combat these feelings and connect with those that we love.
Click here to read the article on COVID-19, Resiliency, and Connectedness that The Jason Foundation has drafted.
Social Isolation and Mental Health
Governmental and health entities are encouraging the public to self-isolate and social distance as we attempt to the curb the impact of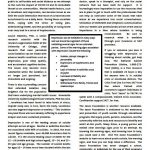 COVID-19 and its immediate threat to our communities.  Mental health factors, such as loneliness and depression, can become issues as we limit the social interaction that most of us have become accustomed to on a daily basis.  During these uncertain times, coping with the stress of losing jobs, deteriorating health, and the possibility of losing loved ones may lead to a sense of hopelessness.
Click here to read the article on Social Isolation and Mental Health that The Jason Foundation has drafted.