At its founding in 1968, Nashville-based HCA was one of the nation's first hospital companies.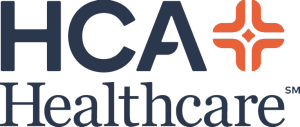 At HCA Healthcare, a single mission drives us: Above all else, we are committed to the care and improvement of human life. Nashville-based HCA Healthcare is one of the nation's leading providers of healthcare services, comprising 185 hospitals and approximately 2,000 sites of care, including surgery centers, freestanding ERs, urgent care centers, and physician clinics, in 21 states and the United Kingdom. With its founding in 1968, HCA Healthcare created a new model for hospital care in the United States, using combined resources to strengthen hospitals, deliver patient-focused care and improve the practice of medicine.
HCA Healthcare Behavioral Health Services offers only the highest quality compassionate care supported by board-certified psychiatrists and interdisciplinary teams.   We offer a wide variety of treatment options in person and virtually to meet the needs of our patients including adult, geriatric, child and adolescent programs as well as specialty community need programs in 18 states, comprising of 3200 beds in 66 inpatient programs and 160 outpatient programs. The knowledge and data we gain from over 195,000 behavioral health patient encounters a year enables us to make advances in caring for those experiencing mental illness.  By integrating medical care with behavioral health treatment programs we are able to care for the well-being of the whole patient and lead the way to healthier communities.  Through community partnerships and outreach we actively work to reduce the stigma associated with accessing behavioral health resources.
HCA Healthcare is now a national Jason Foundation affiliate and has partnered with Jason Foundation Inc. since 2009. The Affiliate Offices include behavioral health programs, hospitals, off-campus emergency departments, facilities, physician practices and urgent care centers and will serve as hubs where parents, teachers, guidance counselors, students, churches and other community organizations can get educational materials and learn about training programs available through JFI.