At its founding in 1968, Nashville-based HCA was one of the nation's first hospital companies.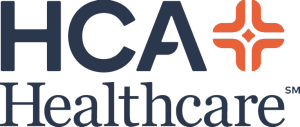 Today, HCA is the nation's leading provider of healthcare services, a company comprised of locally managed facilities that includes about 169 hospitals and 116 freestanding surgery centers in 20 states and the United Kingdom.  HCA employs approximately 233,000 people. Approximately five percent of all inpatient care delivered in the country today is provided by HCA facilities.
HCA is committed to the care and improvement of human life and strives to deliver high quality, cost effective healthcare in the communities we serve. Building on the foundation provided by their Mission & Values, HCA puts patients first and works to constantly improve the care we give them by implementing measures that support our caregivers, help ensure patient safety and provide the highest possible quality. www.hcahealthcare.com
The Jason Foundation (JFI) and HCA Behavioral will have multiple Affiliate Offices located nationally.  The Affiliate Offices will serve as hubs where parents, teachers, guidance counselors, students, churches and other community organizations can get educational materials and learn about training programs available through JFI.